Sarah Donnelly is an American stand-up comedian, podcast Queen, and writer living in Paris (France, you may have heard of it).
Sarah has written and performed in three one hour stand-up comedy shows, including her most recent 19 times SOLD OUT show The Only American in Paris, currently playing at the Théâtre Bo-Saint Martin.
She also wrote Help! I Married a Frenchman which received runner-up for the Best English Comedy Show in Paris by Expatriates Magazine and Becoming Maman, a comedy show and podcast about raising French kids when you are not French.
Performing in iconic comedy clubs, theaters, and festivals in the US, Europe, and Asia, she has opened for Jerry Seinfeld, toured with Gad Elmaleh, as well as opened for comedians Louis CK, Todd Barry, Ted Alexandro, Brody Stevens, Rob Anderson of Gay Science, Tom Rhodes, Paul Taylor, Elena Gabrielle, and more.
In 2020, she co-created, co-wrote and co-starred in the Audible Original series God Save My English with English comedian Paul Taylor. She has also written for Canal+, Paradiso Media, 2P2L, BlackPills, and Welcome to the Jungle productions. 
Finally, she's got a French husband and two French kids, who give her all the comedic material she could ever need.
Sarah gives us her unique take on falling in love with a Frenchman via some crazy anecdotes about her life in Paris! Great fun! 
My regular stand-up gigs in English…
The Only American
in Paris
The New One-Hour Show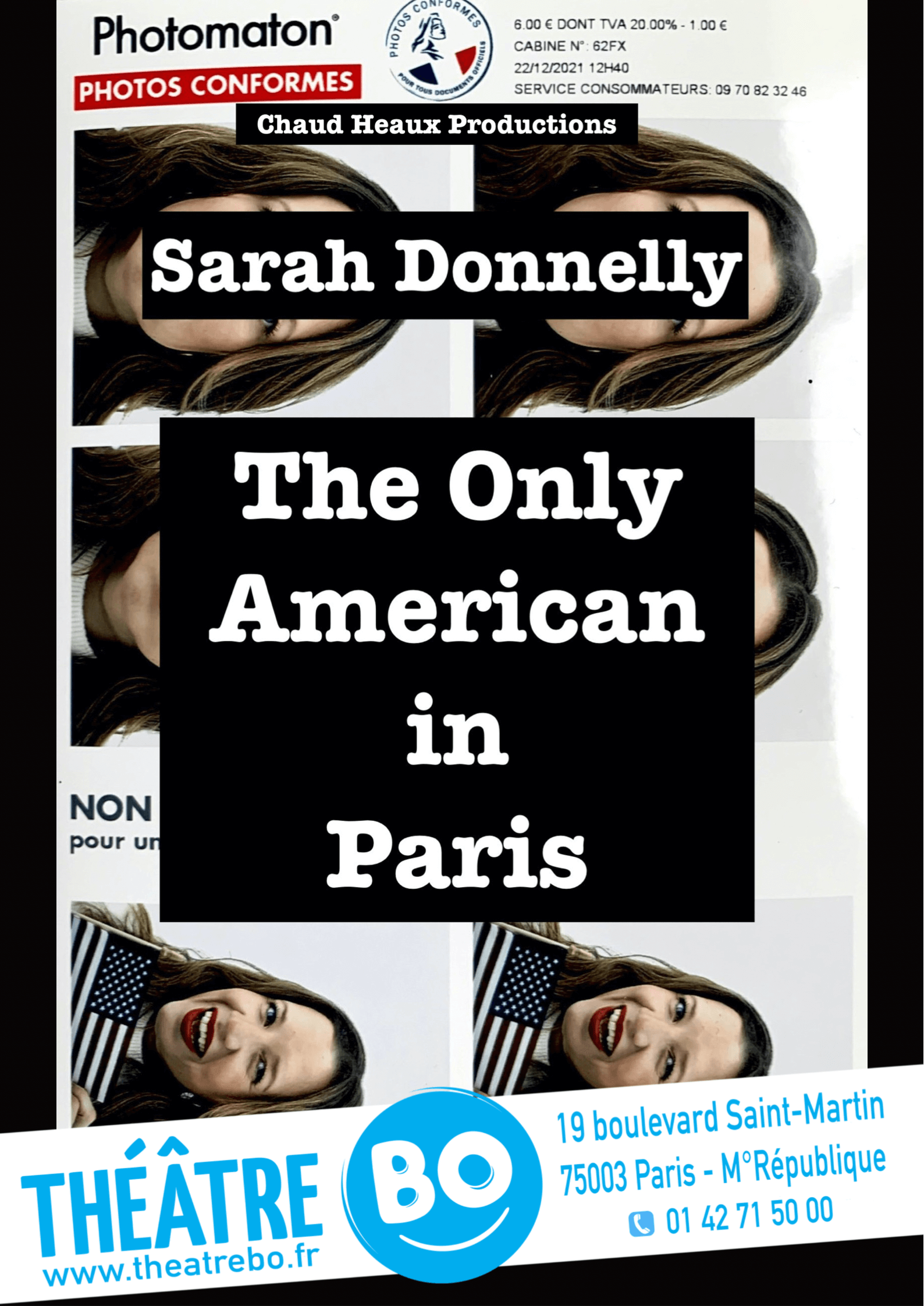 Sarah Donnelly is BACK with her 19 times SOLD OUT smash hit one hour show as

The Only American in Paris
Long-time Parisian resident Sarah Donnelly knows it all and has done it all so you don't have to!
Learn from her mistakes, faux pas, and faux amis in the city of love, lights, and merde.
Sarah is if Emily in Paris had a personality, shopped at Zara, and actually had to visit the prefecture.
Spend one hour learning from and laughing at all her mistakes as The Only American in Paris.
Attention! This one hour of stand-up comedy is 100% in American.
"Sarah's show is hilarious! She will have you laughing the whole hour long!"
"Great show!
I laughed from the beginning until the end."
"Sarah is really funny and will show you what it's really like to come and live in Paris as an ex-pat. Never mind Emily In Paris, this is the real thing! "
"I was laughing the entire time. The material is fresh, hilarious, sassy, and original. Highly recommended!"
"Spectacle très drôle, Sarah a beaucoup d'énergie et dépeint avec son humour incisif les travers des Parisiens, des Français en général et leur langue si difficile."
"I was actually crying with laughter at the end. She's so witty, dry, and creative…Would 100% recommend!!!"
Past Shows
Previous one-hour shows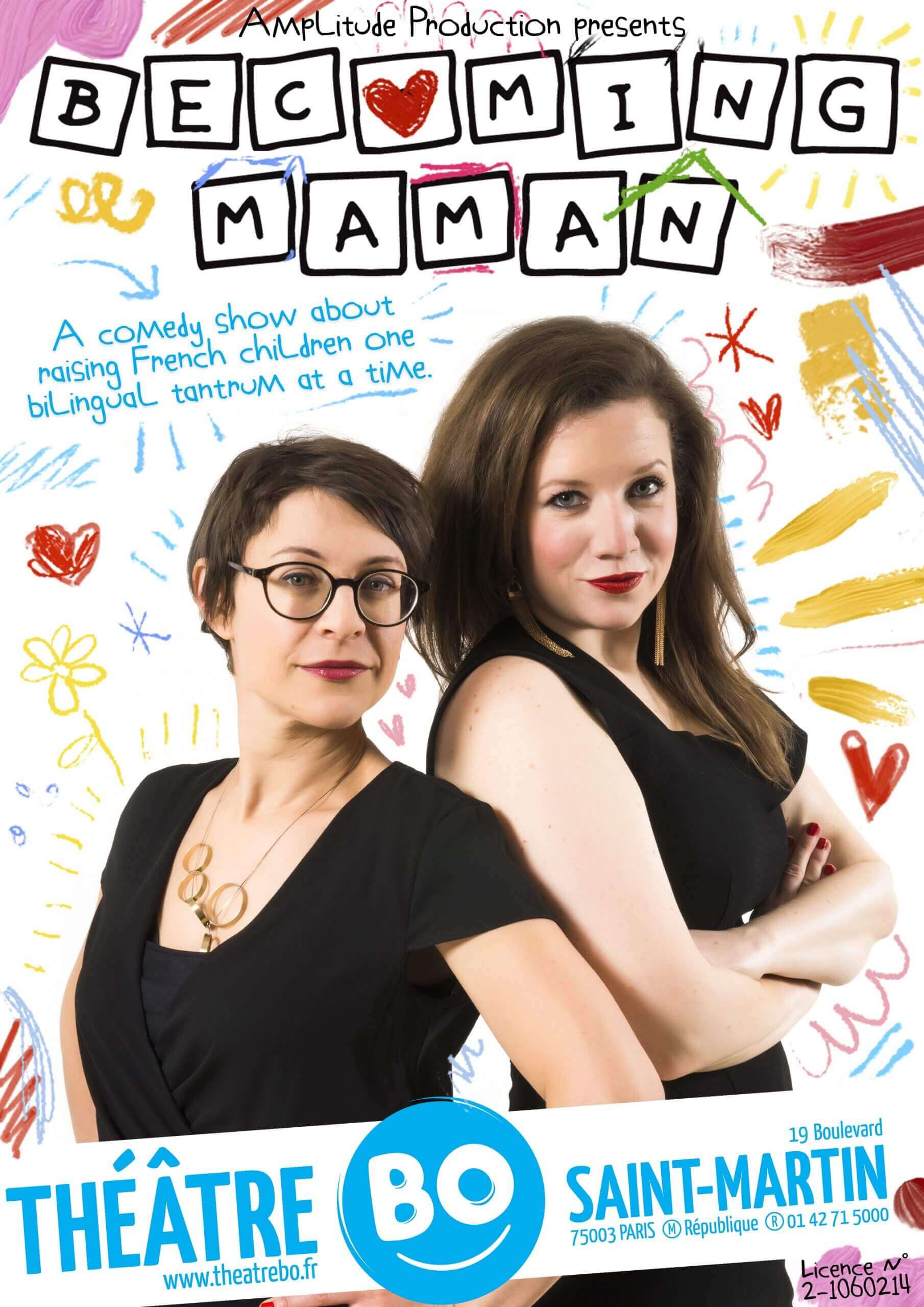 "It's genius comedy. The Amber/Sarah synergy is enchanting, uplifting, and hilarious. A must see!"
"Funny, relatable, fresh!"
"HILARIOUS!!! I laughed from beginning to end. This is a show worth watching. Best comedy show in Paris!"
"Funniest show ever. I literally laughed right from the get-go until the end. I had to massage my cheeks they were aching so much from laughing! Highly recommend this show."
"Amber is English and Sarah is American, but their kids are French…..MERDE.
Becoming Maman explores the complications and the comedy that arises when raising your children in a different culture and in a different language.
Follow Amber and Sarah as they discover what being a Parisian Maman means as opposed to being an English Mummy or an American Mom through fast-paced, smart stand-up comedy.
Amber and Sarah are Ali Wong meets Amy Schumer meets French Children Don't Throw Food with their own bi-cultural and bilingual twist. So come along for one hour of laughs, whether you've procreated or not – I mean everyone likes to laugh at the French, even if you grew that French person!
They're not Parisian, but they are Mamans. Becoming Maman: raising French children one bilingual tantrum at a time."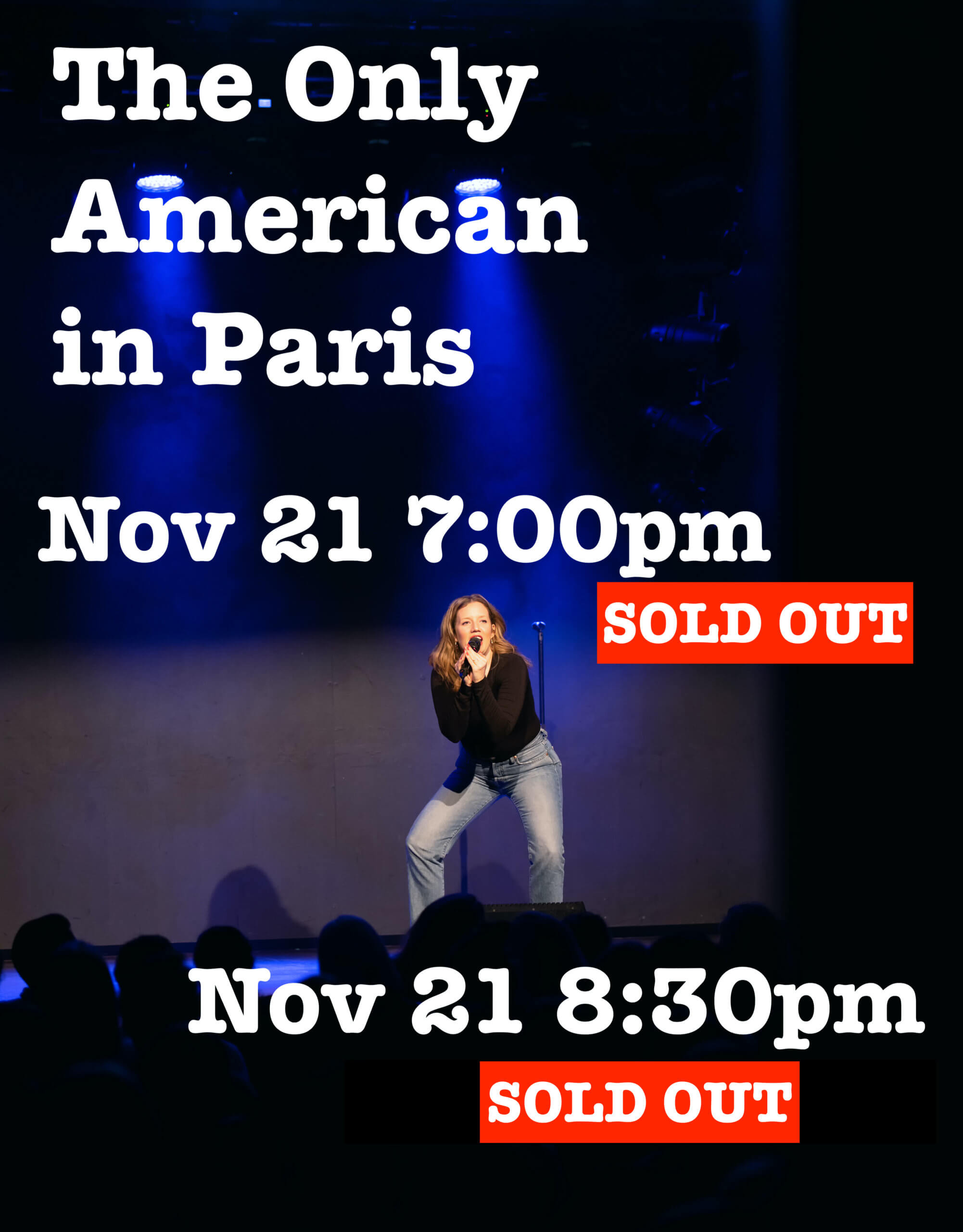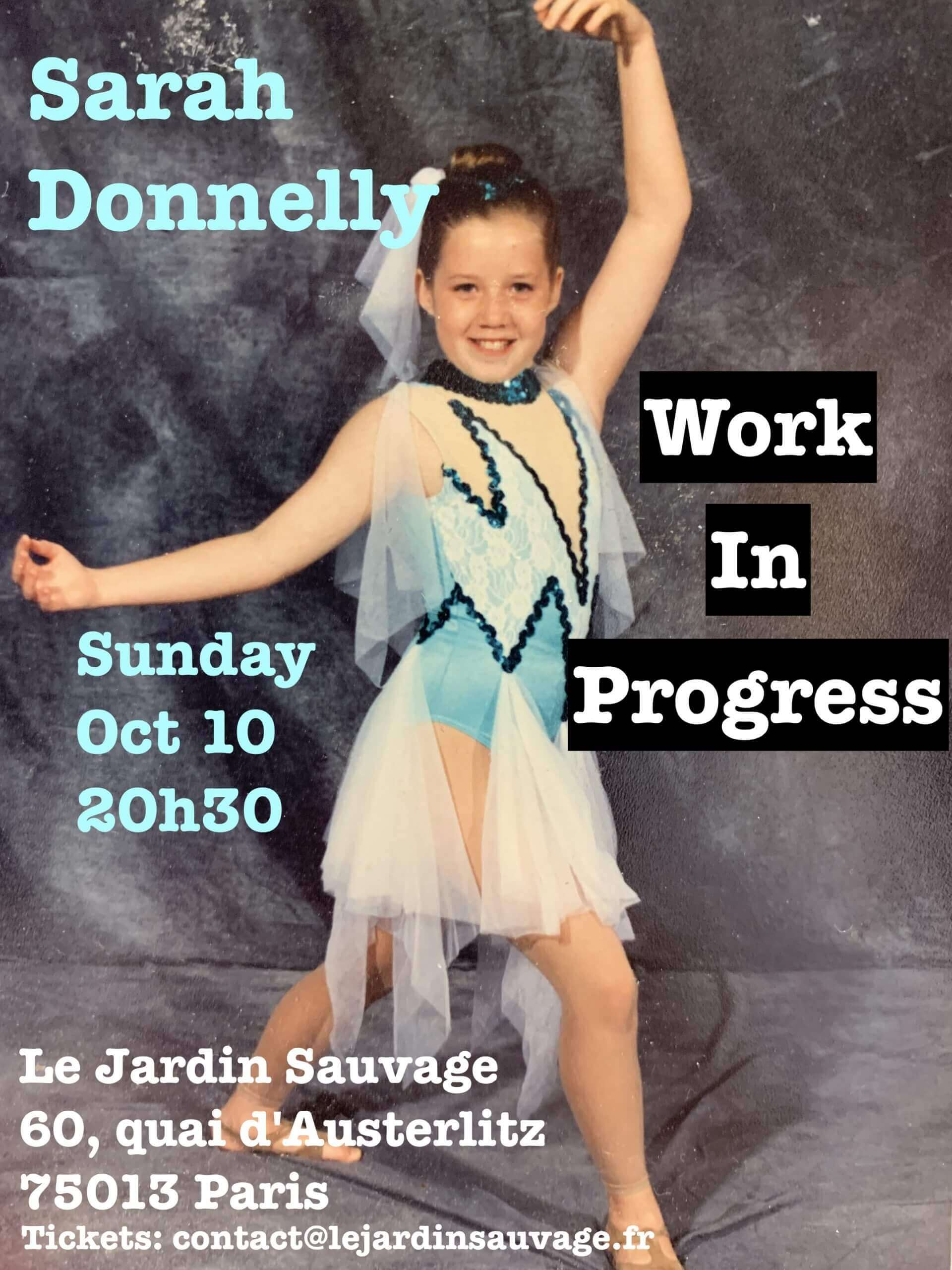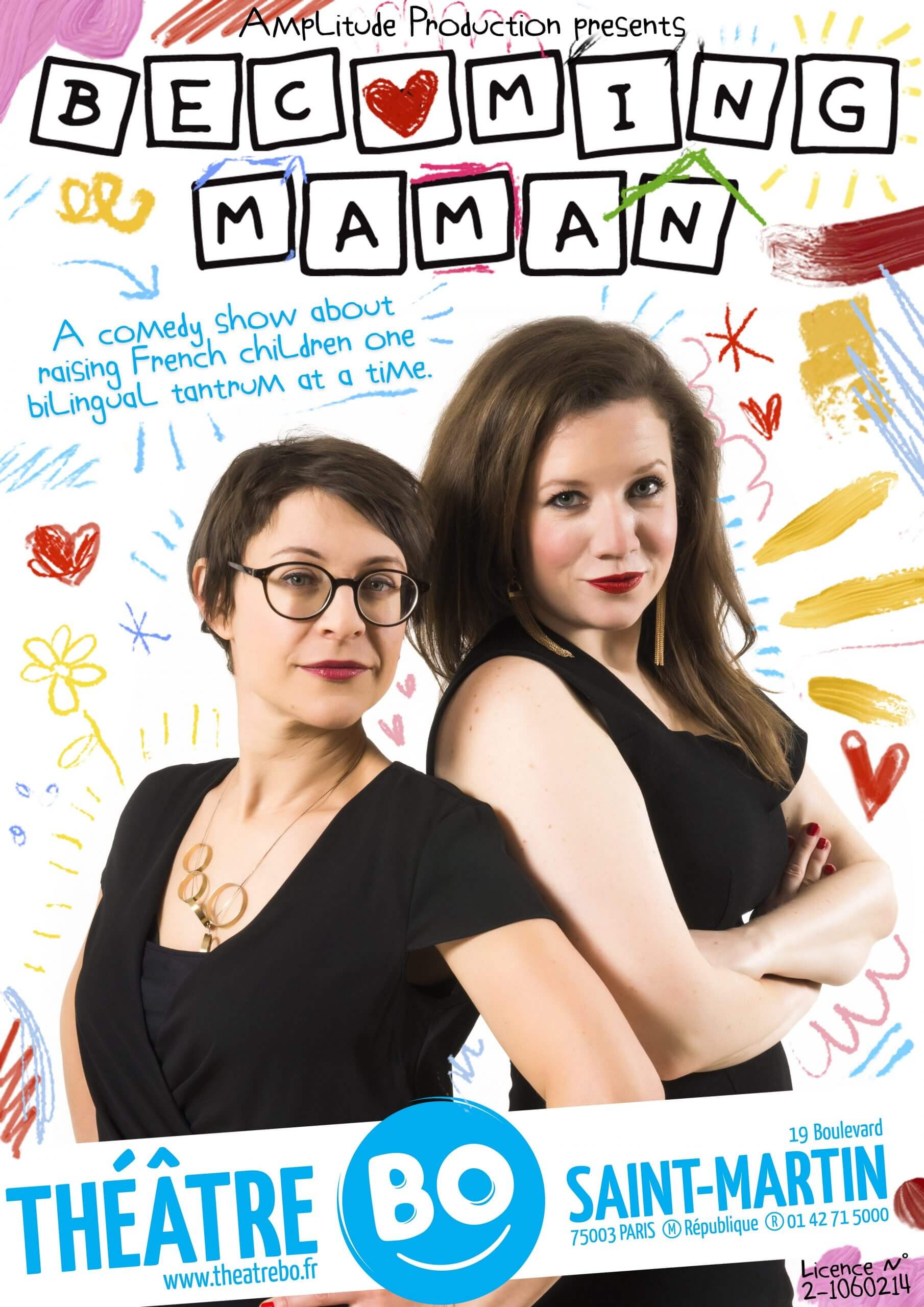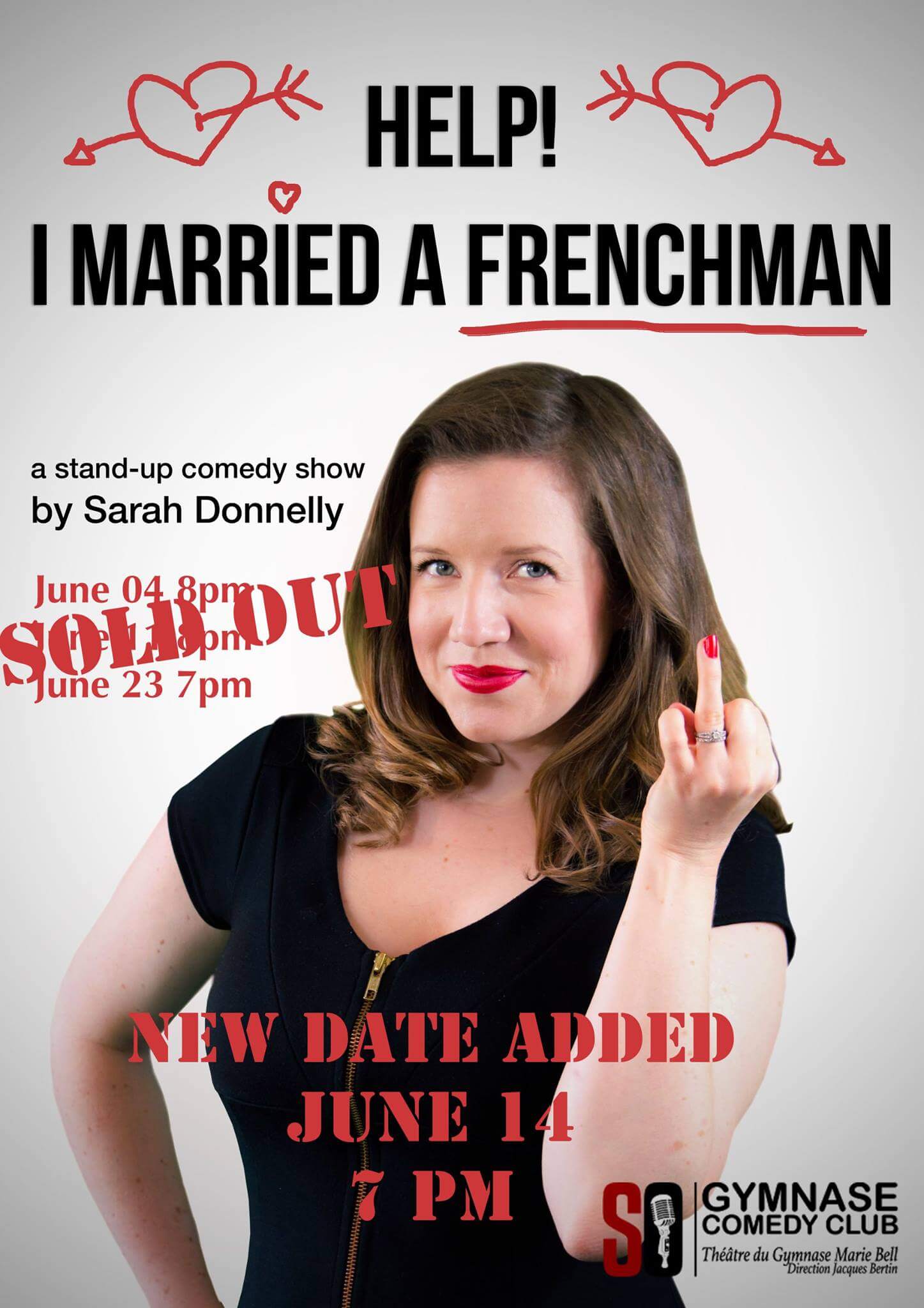 Audible Original
God Save My English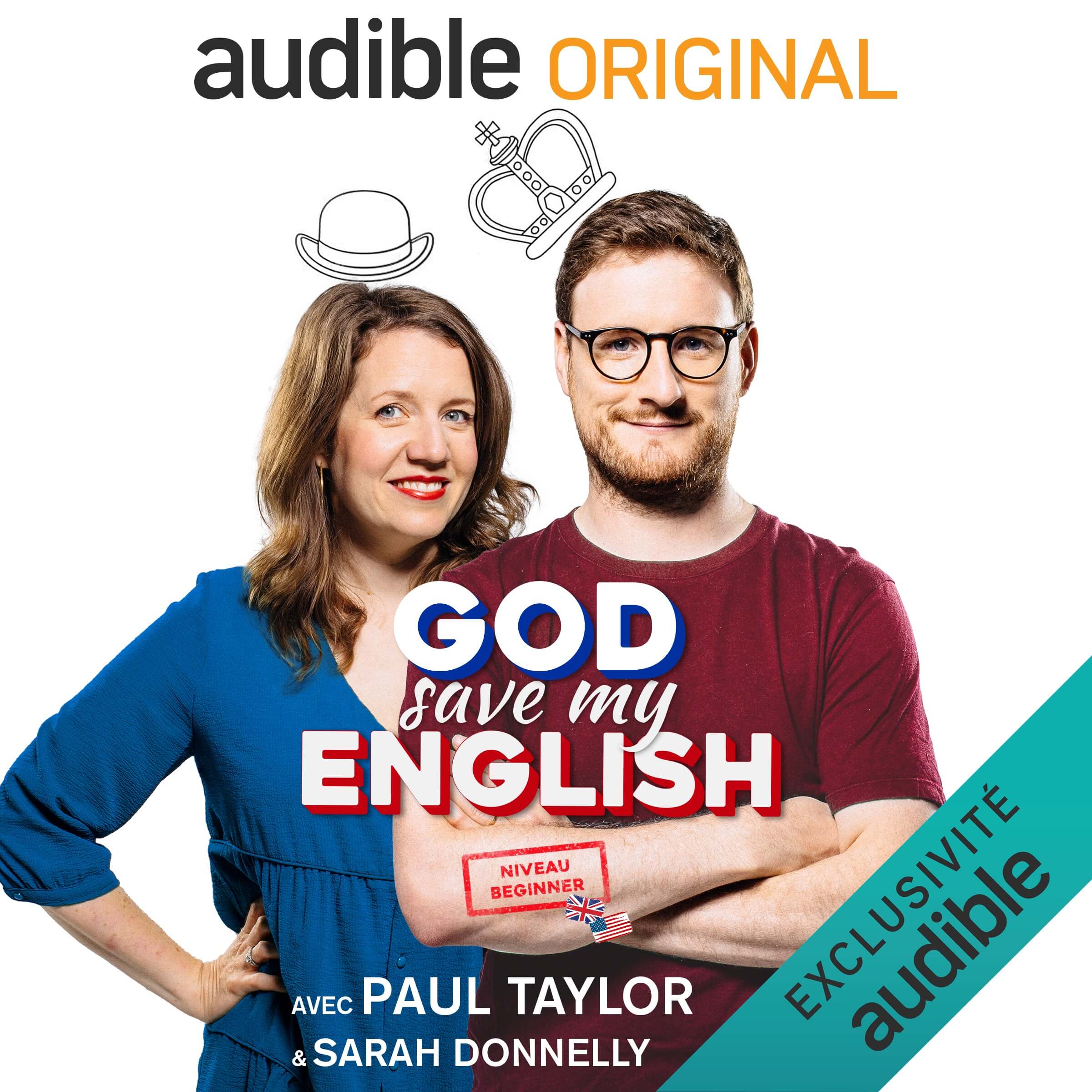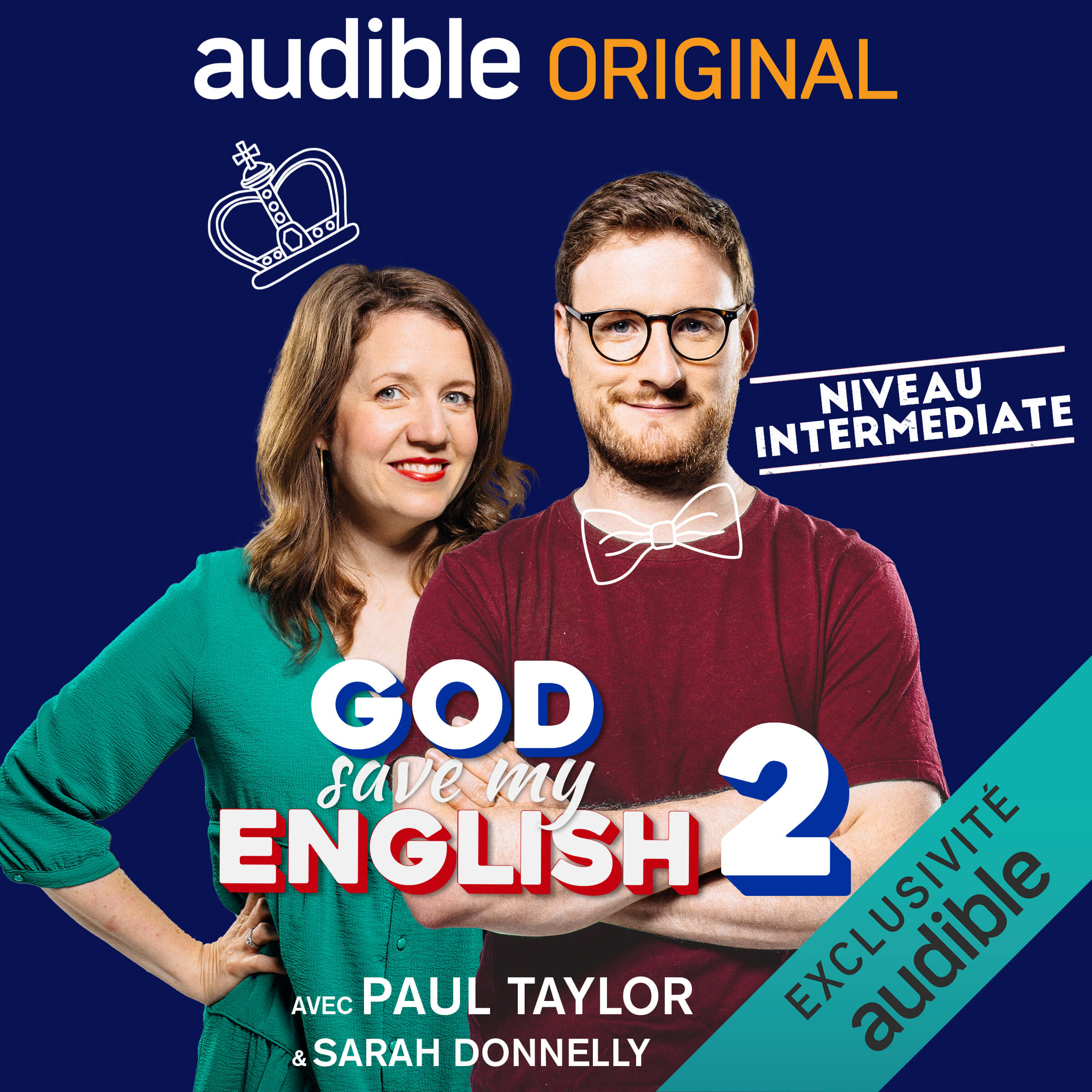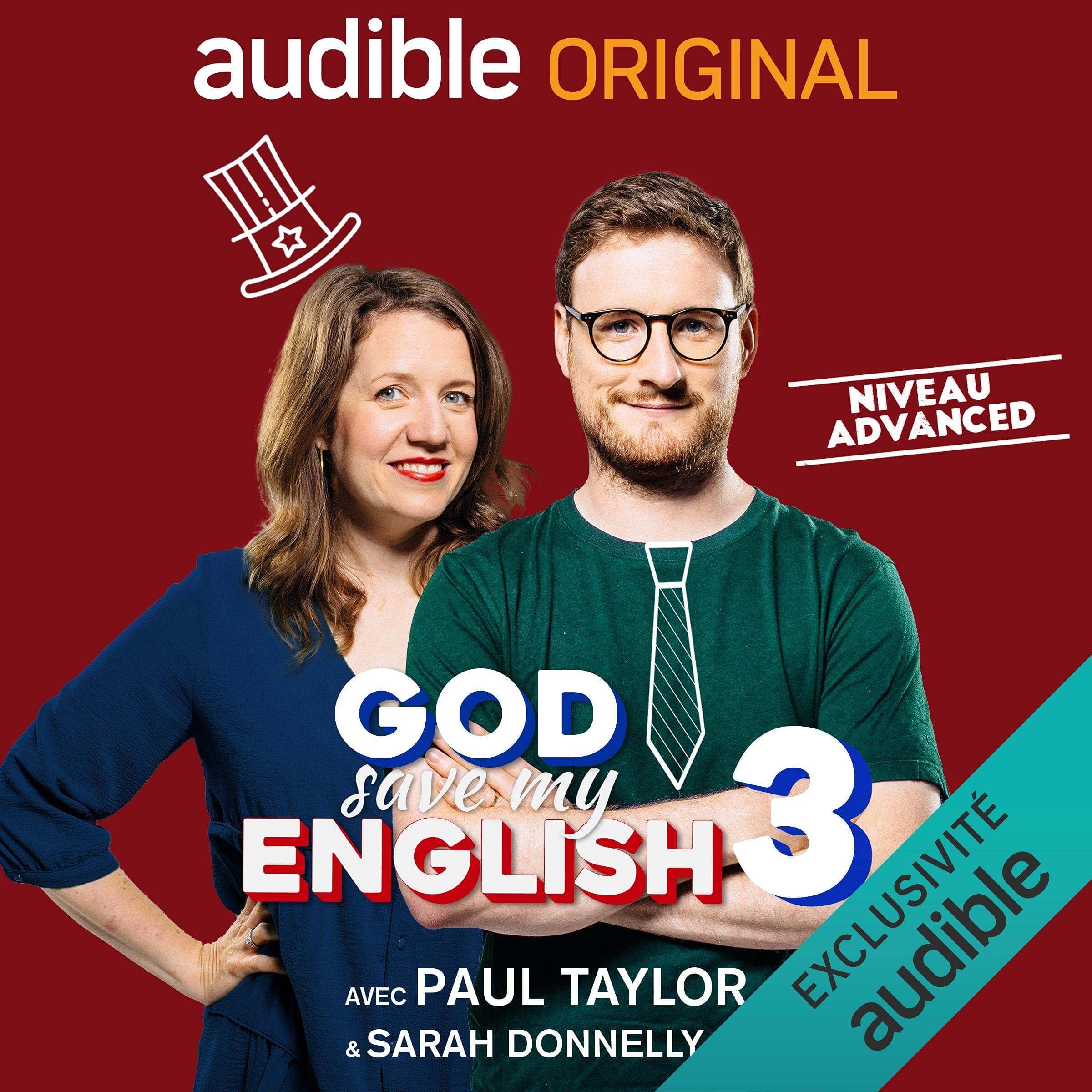 God Save My English Beginners, Intermediate, and Advanced is a complete Audible Original series created by stand-up comedians Paul Taylor and Sarah Donnelly.
God Save My English Beginners was #1 on the Audible France charts for weeks since it's release in September 2020!
Beginners 4.5/5 🌟🌟🌟🌟
Intermediate 5/5 🌟🌟🌟🌟🌟
Advanced 5/5 🌟🌟🌟🌟🌟
Friends and stand-up comedians Paul Taylor and Sarah Donnelly team up as your new Prof d'anglias to teach French people REAL English such as small talk, cursing, how to tell a story and a joke, the language of politics, the culture of anglo weddings, the language of love and sex and more! It's the English class you never had in school but wish you had.
Come see why this is one of Audible.fr's 2020 Top 10 Best Sellers
God Save My English is available now on Audible.fr